inBalance inTheKitchen

Exercise and nutrition go hand in hand. inBalance InTheKitchen provides education and individualized programs for those seeking to better their health and wellness by taking control of their nutrition. We are providing the necessary knowledge and guidance to help you along the way to help fuel your life and reach your goals.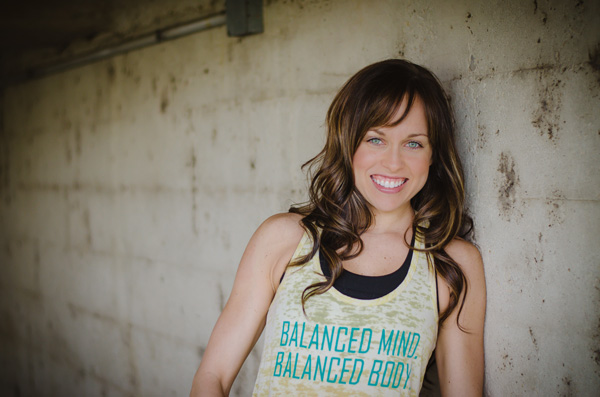 As your inBalance certified nutrition coach, Hope provides both basic education and guidance, as well as highly individualized programs based on your health needs and goals. Her goal is to educate clients so that they have the knowledge to make informed food choices in order to reach their optimal health and develop daily lifestyle habits that are sustainable and effortless. Her consultations, programs and informative guides will help you better understand your food, where it comes from, what your body does with it and how your lifestyle choices affect your body on every level (brain, energy, weight, immunity, skin, digestive system, etc) as well as help you through issues life might throw at you such as diabetes, IBS, food allergies, eating disorders, post-natal nutrition, IBS, weight loss and more.
The inBalance in The Kitchen services include two different approaches. Choose from a guided, one-on-one approach with Hope, where she gives you a consultation and periodic follow up sessions to help and guide you along the way. Or choose a more self-guided approach with her numerous guides that will teach you what you need to know (those listed below each description shows what is included). Both of these methods are designed to guide you in your health journey and help you reach your goals!
inBalance InTheKitchen: One-on-One Approach
Single Consultation*
$85
Typically 60-75 minutes
4 Sessions
$259
includes introductory consultation and client intake, meal planning, then 2 follow ups**
8 Sessions
$399
includes introductory consultation and client intake, meal planning then 4 follow ups
12 Sessions
$569
includes introductory consultation and client intake, meal planning then 10 follow ups
* Consultation will review your health history, which can help bring to light any medical and health issues that may have hindered or halted your progress or health goals. In addition to this, we will create your personal short and long term goals, then establish realistic health and lifestyle changes for optimal results. This consult will give you the basic knowledge to help you get started on your health and wellness journey.
** Follow up sessions are to review progress, assess the treatment plan and discuss goals/next steps.
inBalance InTheKitchen: Self Guided Approach
---
Kitchen Discovery: $39.99
For the individual who just needs some guidance on where and how to start cooking/eating more responsibly. This plan will give you the knowledge you need to make smarter choices at the supermarket and what to do when you get home!
Includes: Supermarket Sweep and Quick Meals
---
Kitchen Guru: $39.99
Become your own health and wellness guru! Geared towards the self motivated individual, this plan provides the information you need to be an expert on your health.
Includes: Supermarket Swap, Superfood Swaps, Be Your Own Wellness Guru
---
Thrive and Shine: $59.99
It's your time to shine! When it comes to your health, self education is the key to success. This program will give you the extra knowledge you need to optimize your health, take control of your body and keep you energized, making you your own wellness expert! We will start with a gentle 7 day detox, while learning about superfoods and how they can be swapped out for less-healthy options so that you can make judicious nutrition choices that will help you maintain an active lifestyle, one that thrives!
Includes: 7 Day Detox, Superfood Swaps, Be Your Own Wellness Guru
---
Supermarket Concierge: $119
Let's get some groceries!! We take a trip to the supermarket together to shop and chat about where to start, where to go and what to get. This is your chance to pick my brain, get a dialogue going about foods, learn how to navigate the grocery aisles with confidence, and make smart, healthy, and tasty decisions for you and your family. Your supermarket concierge is at your service!
---
Meal and Menu Prepping: $169
We provide you with everything you need to plan meals to get the best nutrition possible. We break down your macro nutrients for you, giving you calories and nutrients you should be eating each day based on your weight and goals and body type, as well as menu planning and tips for how to stay on track.
---
Stocked and Loaded: $249
Stock your pantry and prepare meals like a champ! This package takes the Meal and Menu Prepping we prepared according to your goals, and walks you down the grocery aisles with the Supermarket Concierge so you have everything you need to get started in the kitchen.
---
Total Reboot: $299
For the individual who needs to reboot their life! If you are interested in improving your overall health and wellness but you aren't sure where to start, this program is for you! With this more personalized plan, we will explore your habits in regard to food, sleep, exercise, stress and other factors that affect your wellbeing. We will create a plans to help reach your goals, introducing new sustainable healthy habits that stick with your for life, and education that helps you live an overall healthier life.
Includes: 1-on-1 Consultation, Meal and MenuPrepping, Supermarket Sweep, 7 Day Detox, Superfood Swaps, Quick Meals, Be Your Own Wellness Guru and Clean Cheats
---
Master Plan: starting at $729 (for 8 privates over 2 months), $1299 (12 privates over 2-3 months)
A whole life transformation! This plan is the whole enchilada, starting with the Total Reboot, as well as the Supermarket Concierge. The Master
Plan also includes the exercise part of the health equation with one on one sessions that are built according to the goals we set. This program
provides weekly privates, number to be determined based on your goals, in addition to all of the food and nutrition support from the Reboot Program. This Program will give you all the support you need to create the ultimate body in balance!
Includes: 1-on-1 Consultation, Meal and MenuPrepping, Supermarket Sweep, 7 Day Detox, Superfood Swaps, Quick Meals, Be Your Own Wellness Guru and Clean Cheats>
---
Explanation of E-Books/Informative Guides for each Program
Supermarket Sweep: Learn the ins and outs of the supermarket aisle, where to start, what to look for, what purchases to make, why to purchase them and what to do when you get home!
Superfood Swaps: This guide will show many common, underestimated foods that should be a part of your diet for their outstanding health benefits. It will also introduce some new foods you many not have heard of and will give you instruction on how to easily incorporate it into your diet. Swap empty nutrition for these superfoods to bring you true health!
Be Your One Wellness Guru: Food is more about the calories you are taking in; food has the ability to hurt or to heal your body. When you know about the nutrition in the foods you eat, you can start to heal your body, from the inside out, all the damage our bodies take from the environment, the unhealthy foods of the Western world, and the stress we put it through. This guide will take you through a number of issues and give you the foods that can help heal your body and will benefit your overall health. Issues addressed in this program include: inflammation, metabolism, increased energy, and immune system.
7 Day Detox: This gentle 7 day gentle cleanse will help boost your immunity, reduce bloat and clear your skin. You will feel and think better after a cleanse, your skin will glow, and, while our purpose here is not to lose weight, you might even lose a couple pounds. Use this cleanse when you need a pick me up or just want to feel better!
Quick Meals: Making judicious nutrition choices is not always easy or convenient. And looking at some of those "healthy recipes" sometimes can make you fee like you're reading the recipe in another language: what are all those ingredients anyway?? This program will simplify eating healthy and give you quick meals you can whip together in no time and still stay on track. If you've already been through our "Superfood Swap", you will recognize this ingredients as those amazing superfoods you should be eating. These mindful meals will give you the extra knowledge you need to optimize your workouts and give you steady energy throughout your busy life.
Clean Cheats: Give your favorite indulgences a healthy makeover! This guide includes superfoods and healthy food swaps to make comfort food guilt free.